Extend Badges and Micro-credential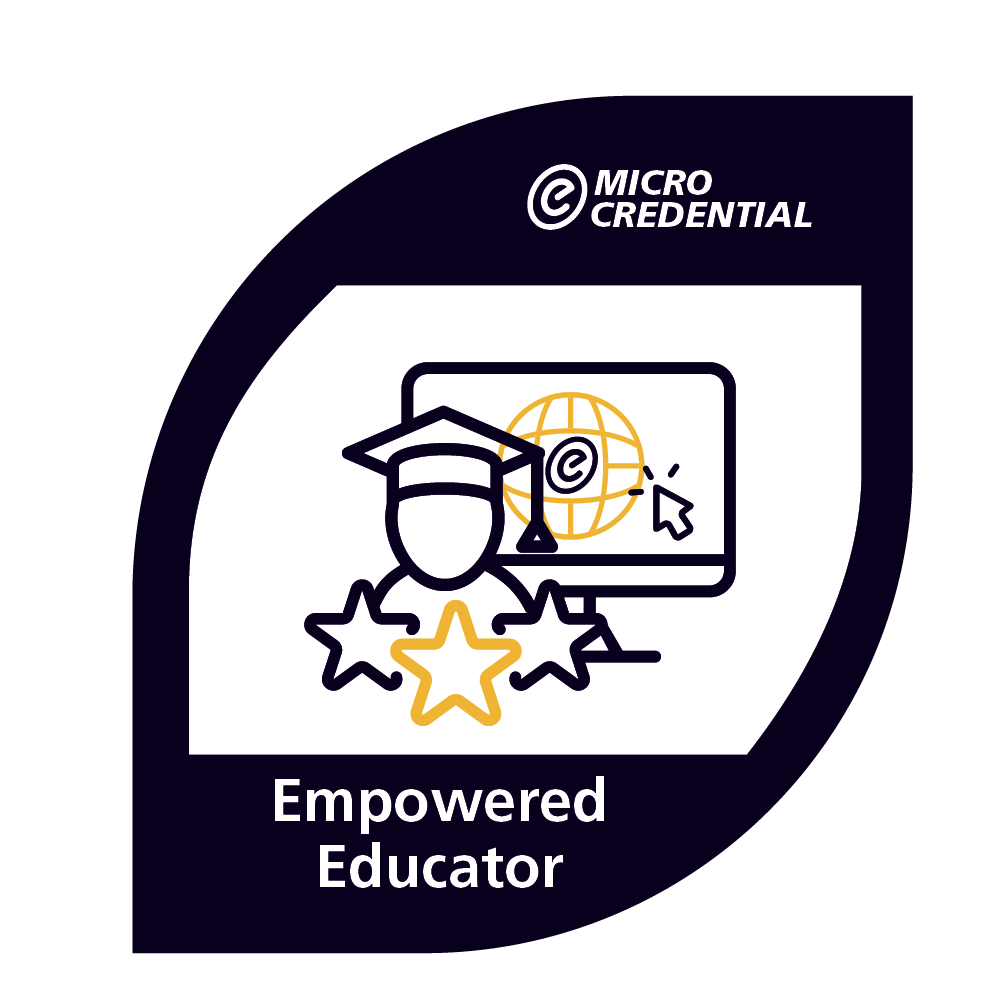 The successful completion of the Extend activities, which demonstrate achievement of the outcomes for each of the program modules, is recognized with six digital badges. In the context of Ontario Extend, educators attain badges as evidence of successfully achieving learning outcomes and completing the program. Through the successful completion of all six modules and receipt of badges, participants receive their capstone Empowered Educator Micro-credential, to congratulate and celebrate their determination to invest in their own personal and professional development.
This micro-credential represents over 35 hours of dedicated effort across six areas of focus in the Ontario Extend program. This extender has submitted evidence to demonstrate excellence as a teacher for learning, a curator, an experimenter, a technologist, a collaborator and a scholar. This evidence has been evaluated against the learning outcomes of the program outlined below.
Module Learning Outcomes
Click the accordion tabs to expand for more information about the outcomes and competencies for each module.
Step by Step instructions here
You must complete all the activities contained in any given module.
Check that you have indeed completed all of the required activities by reviewing the Module Checklist, found at the "end" of each online module. A friendly reminder to ensure the documents you are sharing are accessible to view for anyone with the link.
Click on the "Apply now for your ________ Badge" link provided at the bottom of each module checklist page and you will be transported to the eCampusOntario page on the CanCred Factory displaying the badge and its description.
Complete the form to provide the information and evidence needed to be issued the badge.
Your badge application will be reviewed by the Ontario Extend program team. If you have supplied all of the evidence, you will receive an email awarding you the badge! A friendly reminder to check your junk/spam email folders, the email to claim your badge will be sent by noreply@factory.cancred.ca
In this email, you will be prompted to "Get Your Badge" – click on this and you will be taken to the eCampusOntario Open Badge Passport. The Passport is the place to accept, store, share and display your badges. If this is your first-time using Passport, you will be asked to create an account.
Log in and accept your badge! You can now do whatever you wish with your badge – store it in eCampusOntario Open Badge Passport, share it on social media, display it on your blog or in an online portfolio, resume or other application.
Watch these short and helpful tutorials to learn more about retrieving and displaying your badges: