Publishing and/or Presenting Your SoTL Research
Before you present or publish your own SoTL research, take the time to examine and learn from what others have done.
Below is an example from Simon Fraser University. The SoTL research involved professors in the Mathematics Department along with professional staff form the Centre for Teaching and Learning. The team produced a number of videos and mounted them on a YouTube video channel as an advance organizer for large-enrollment, first-year calculus classes. The videos were designed to serve as self-study teaching materials for a flipped classroom teaching model that the researchers implemented. They conducted research, produced presentations using PowerPoint slides, and published and disseminated papers on the SoTL study.
https://www.youtube.com/watch?v=5a32bhjm46k
http://www.sfu.ca/~jtmulhol/presentations/2014-CMEF.pdf
https://cms.math.ca/Events/CMEF2014/vignettes/29V%20-%20Jamie%20Mulholland.pdf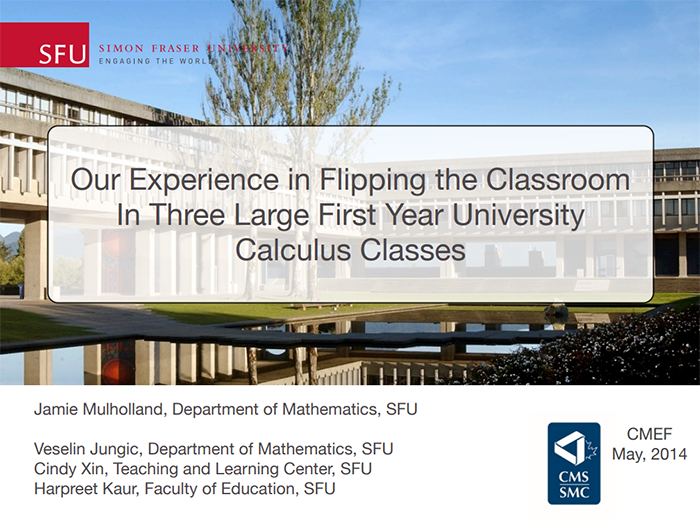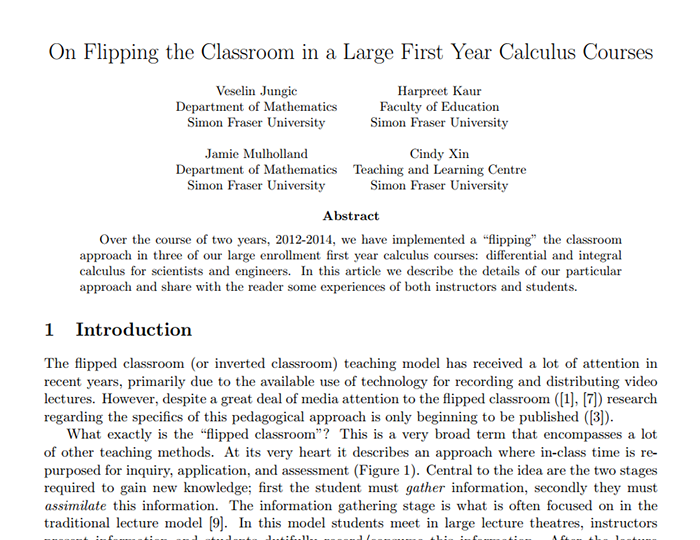 Extend Activity
Reflective practice is a key component of SoTL activity. Often, it is the reflections that practitioners make on their work that become the stimuli for their research ideas. Being reflective can also aid in creating a thoughtful dissemination strategy for your work.
Have a good look at each of the SoTL research outputs from the SFU Math project— especially the demonstrations of scholarship—from the SFU SoTL study. Reflect on your own project planning and think ahead to how you might share your results.
Now that you have thought about how you might share your results. Update the last section of your SoTL research plan with a dissemination strategy for making public the key findings of your research study. Use the document (a copy of the template as a Google Doc or downloaded MS Word file) created in the Refine Your SoTL activity and modified in the Design Your SoTL Project activity.
If you are using a Google Doc, click the Share button in the top right, then Get Sharable Link to find the web address for sharing your document for others to view. Use this address when you add your response to the Reflecting for Disseminating Your SoTL Project activity or upload the current version of your MS Word document version.
As evidence of completion, please plan to enter the web address for your response in the Scholar badge submission form.