Designing Your SoTL Project
Now comes the interesting part: designing a SoTL project of your own.
The Higher Education Quality Council of Ontario (HEQCO), the University of Guelph, and Western University provide useful links for planning a SoTL research projects:
Each of these sites also discusses the types of data collection strategies you might consider, such as:
Portfolios
Interviews and focus groups
Observational research
Questionnaires
Experiments and quasi- experiments
Case studies
Secondary analysis of analytical data that may already exist
It is up to you to select the method that best suits your problem and intent.
The sample worksheet for planning a SoTL project, shown here, is provided through the link from Western University.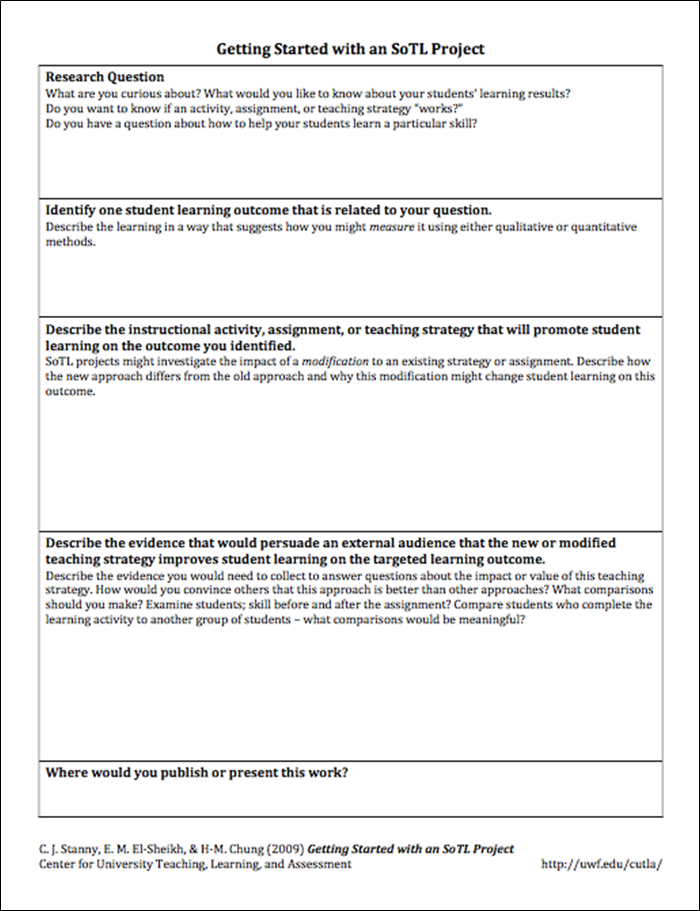 Extend Activity
Go to the template planning document at http://tiny.cc/extend-SoTL-plan.
In the File menu on Google Docs, select the menu item to make a copy of the template file. Rename the file for yourself and your plan.
Begin to build your own SoTL plan based on this module of study and its resource links.